Do you want to combat the daily damage from the sun and air pollutants?
Our deep cleansing facial treatments will freshen up your skin and are designed for the individual skincare needs of men.
In addition to this most men, we are short on time. Indeed, we want to look refreshed, clean, and youthful. As a result, Skinic offers peel treatments that will remove dead skin cells, eliminate debris from pores, and reduce skin irregularities, revealing a bright, healthy glow. Therefore, to help keep your skin looking its best, our treatments have no downtime and can be performed on a routine basis. Facial peels for men have been growing in popularity in recent years, with the 'man peel' now part of men's skincare regime.
Why are they useful?
Facial peels are an incredibly effective way of treating skin concerns. As a result, personalised Skinic skin peels are designed addressing your concerns. These treatments are ideal for men who want to improve tired and ageing skin. They can be used for treating dehydrated skin, congested or acne-prone skin. Therefore are perfect for clearing the skin of impurities and breathing new life into your complexion. Skin peels, not only exfoliate, they cleanse, purify, invigorate and stimulate the collagen production. That's a lot of benefits in one treatment! After a skin peel, the skin is left looking and feeling healthier, with a youthful glow.
Men tend to feel comfortable with skin peels because they work fast and there are no injections, so they you don't feel like you're having work done.
With having a regular skin peel you will get a closer shave and helps rejuvenate the skin. It can quickly reduce acne scarring, enlarged pores, brown spots, fine lines and wrinkles. In addition to this, they also give a smoother texture to the skin.
Skin peel treatments are ideal for treating a range of skin concerns. Our team will recommend the most suitable treatment for your skin type. Skin peels are a great way to improve men's ageing, dehydrated (dry) or congested (blocked pores) or oily skin. The benefits of skin peels are that it will leave your skin feeling hydrated, fresh and rejuvenated.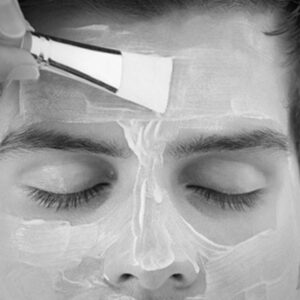 Conditions this treatment may help with: